Featured on:
Featured & Mentioned in: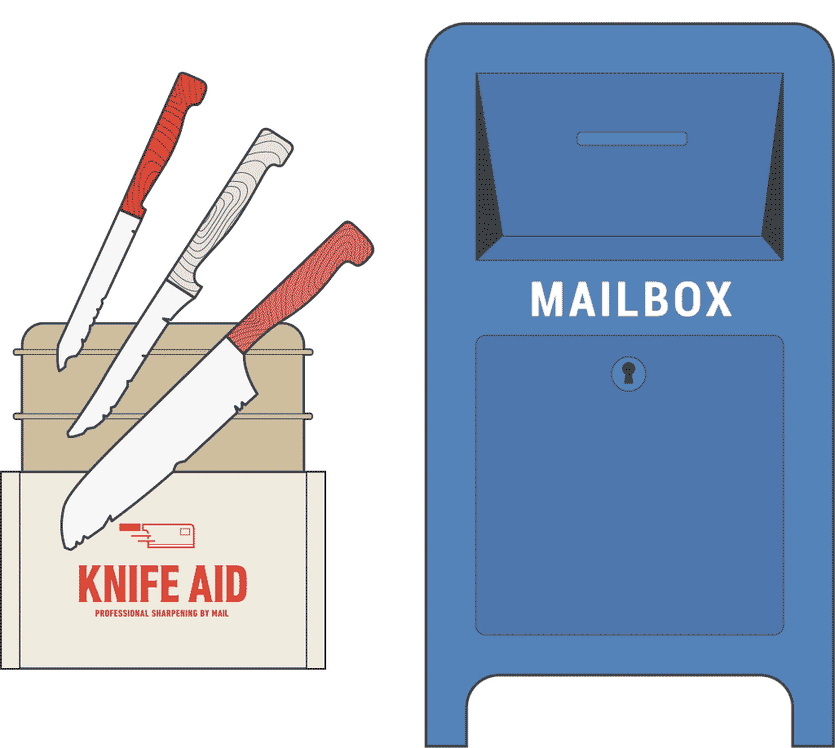 PACK & SEND
Send your knives using our free, insured and trackable Knife Aid envelope.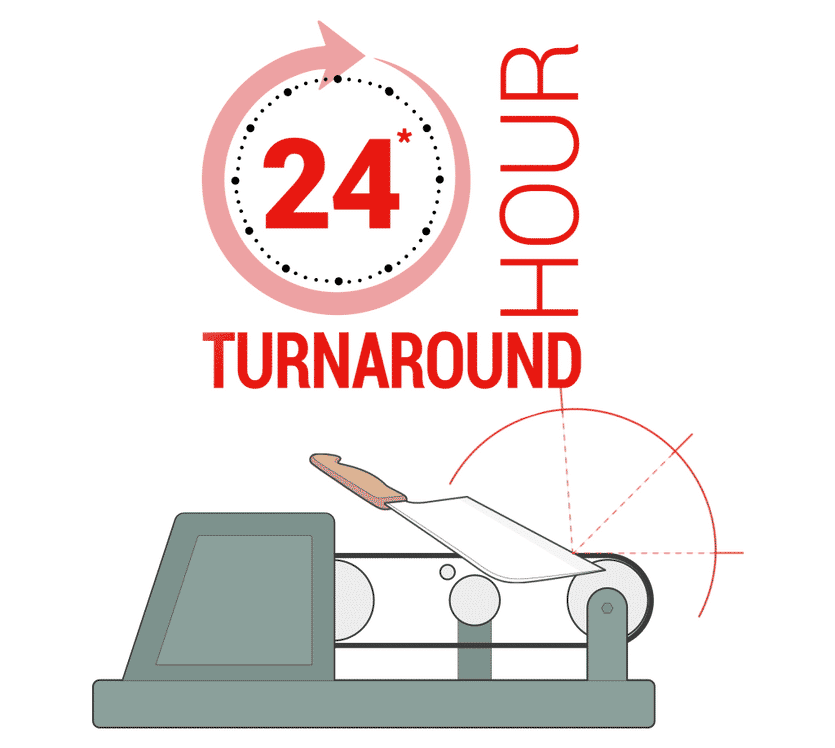 SHARPEN
Our expert knifesmiths skillfully restore those edges and make them sharper than the day you bought them.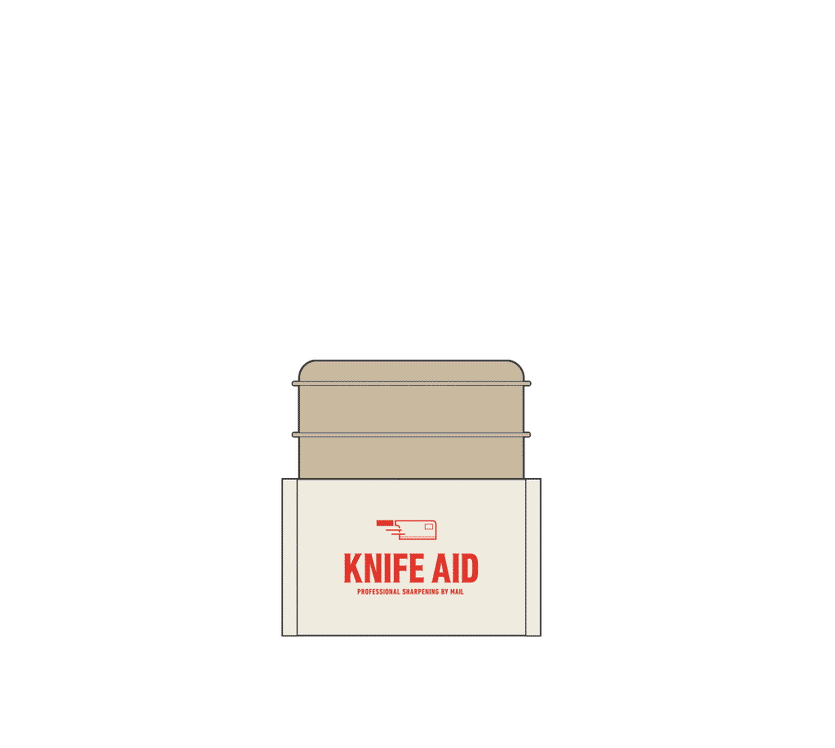 ENJOY
In about a week, you will be slicing and dicing with a fresh edge again.
We sharpen your favorite brands
From the most extravagant to your basic everyday household knife.
"I didn't realize how dull my knives were until I had them sharpened!! Excellent process, but read directions for packing and sending! My knives came back from across the country in one week and are better than new! We highly recommend this service."

"Recommended by Zwilling ... and by me! easy to use, faster than you might think as I sent the knives all the way from the east coast to the west coast. A great service"

"My husband has gotten into cooking and was complaining about our dull knives. I sent 5 of our straight edge knives and came back about a week later nice and sharp! It's been a couple of weeks and haven't heard one complaint. Smooth and easy process."

Tami Flygare Clevenger
December, 2022
"Excellent work and fast service! My knives (which I tend to obsess about) always leave there razor sharp which is definitely not the way they were brought in!"

"Knife Aid is an absolute LIFESAVER. I honestly had no idea what to do about my dull knives - I wasn't doing a god job of sharpening them myself. Knife Aid's system was seamless: fast, easy, great customer service, and great value (those blades go sliding through steak like BUTTER!). Five stars."

Ramshackle Glam
May, 2023
"I have some very good knives that have been passed down for 3 generations. My great grandfather had his own butcher shop. My father was in the business for 40 years. (...) The entire process was easy and handled in a timely manner. All my knives came back and have a great edge that I will be able to maintain. I have other knives that I'll be sending in at another time."

Tony Martin
February, 2023
Over half a million knives sharpened…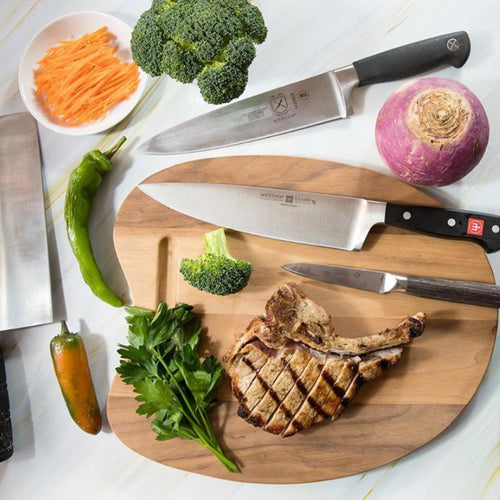 Tina Wong
@wanderingeater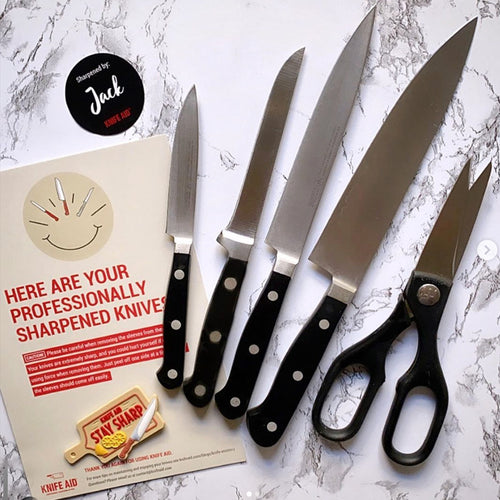 Laurie E
@thesweetsofsanfrancisco

Kirsten Bell
@thiscelebratedlife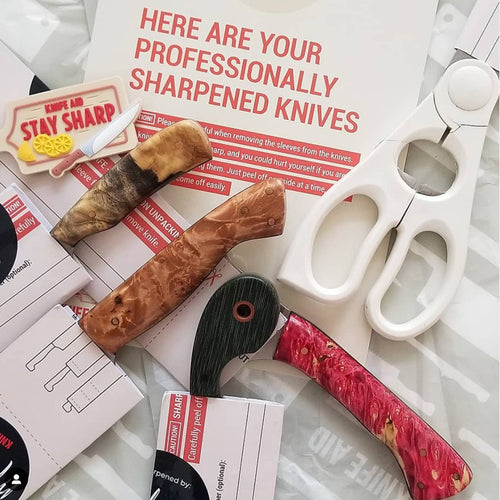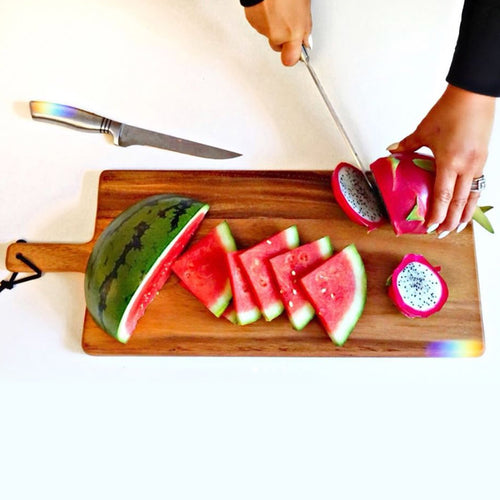 Cerina Scott
@cerina.scott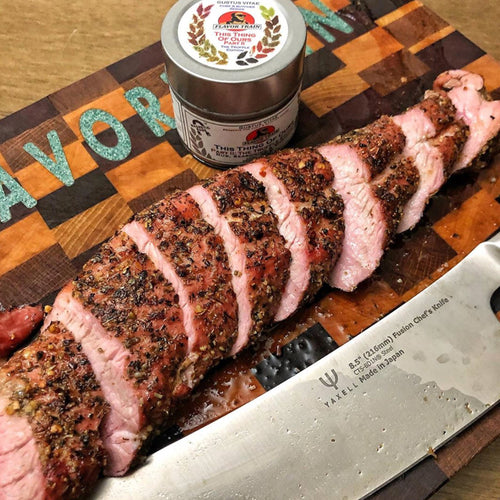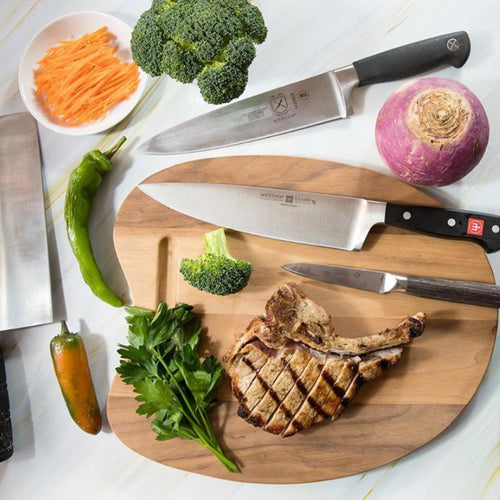 Tina Wong
@wanderingeater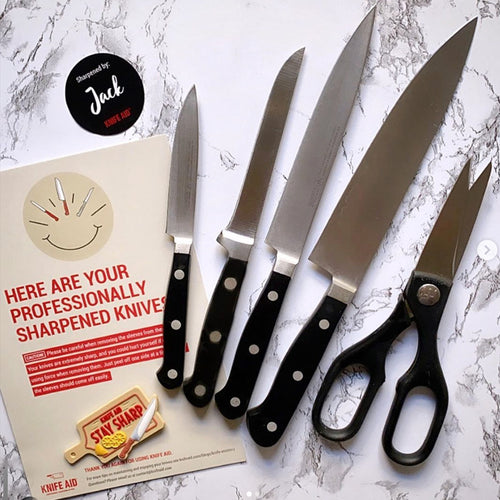 Laurie E
@thesweetsofsanfrancisco

Kirsten Bell
@thiscelebratedlife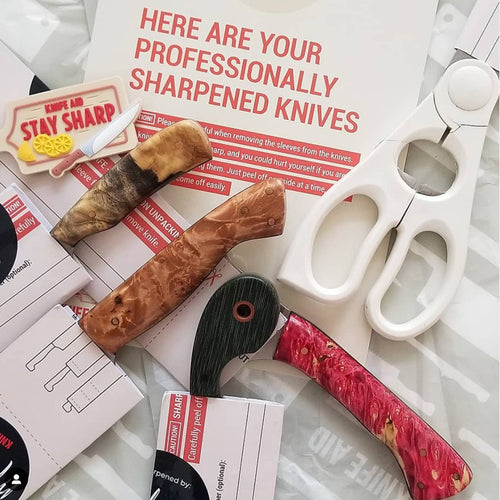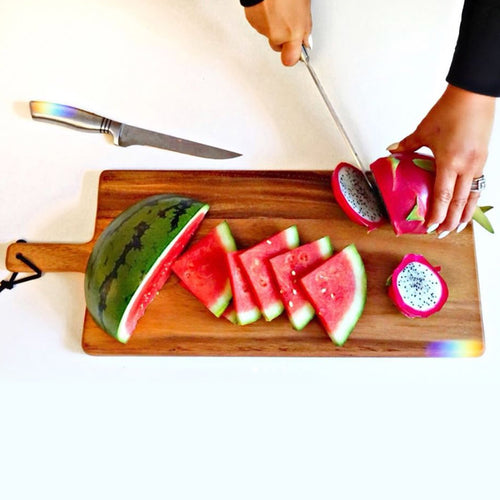 Cerina Scott
@cerina.scott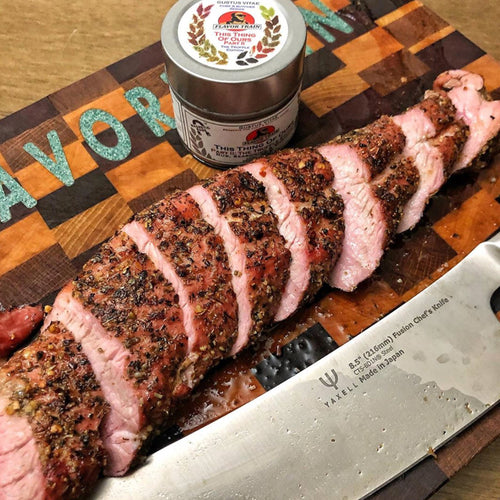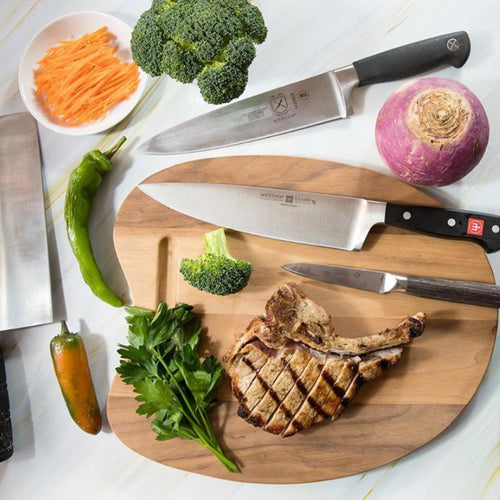 Tina Wong
@wanderingeater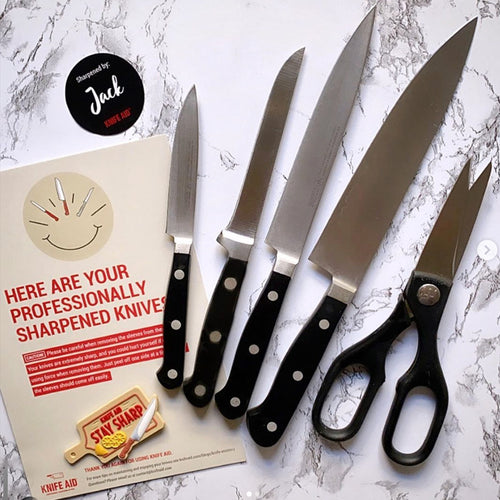 Laurie E
@thesweetsofsanfrancisco

Kirsten Bell
@thiscelebratedlife