Geek out - this one's for the knife nerds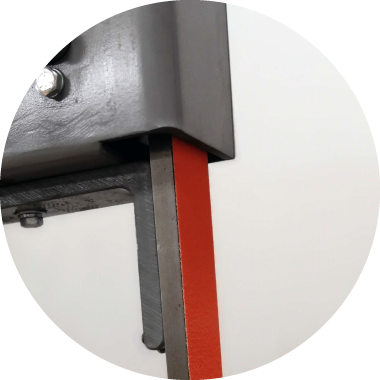 No slacking allowed
We sharpen on the platten instead of a slack belt to maintain a straight bevel - as opposed to creating a convex edge. This also protects the heel and tip of your knives from being 'rounded off.'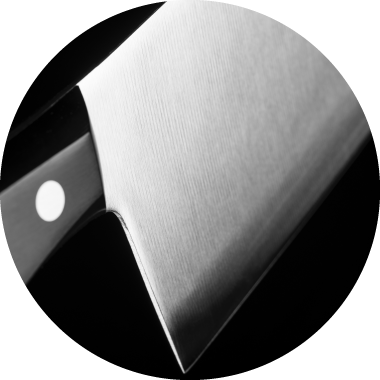 Through thick and thin
To guarantee your knives perform at their best, we always consider the thickness behind the edge when sharpening. For most knives, the blade is supposed to be as thin as possible (exceptions apply).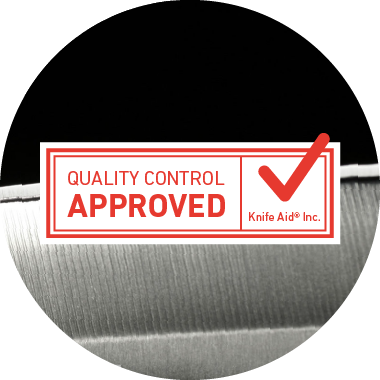 Quality control
Before we send your newly sharpened knives back to you, each knife will undergo a quality control procedure on our proprietary testing paper for both slicing and cutting.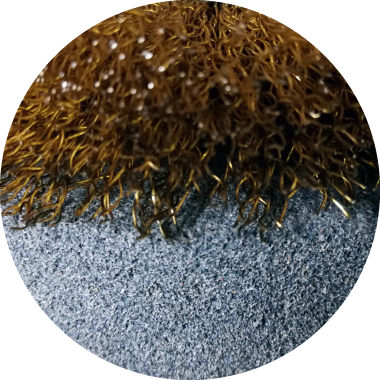 Getting gritty
We use between 120 and 2,500 grit size. For a nice polished edge when needed, we buff on jewelers rouge, which is comparable to a grit size of about 15,000. Deburring and polishing on a leather belt with compound gives an even slicker, more polished edge. It is all about the perfect compromise between slicing and cutting performance, combined with longevity of the edge, and it all depends on the knife in our hands.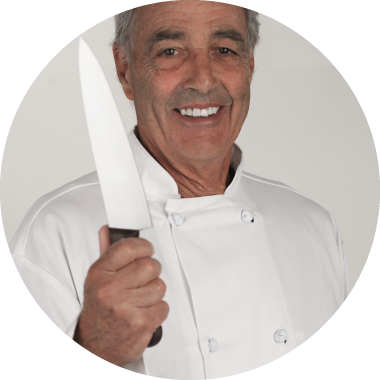 100% customer satisfaction guarantee
You will love the way your knives feel when they come back from us! If you are not 100% satisfied, we will resharpen your knives for free.